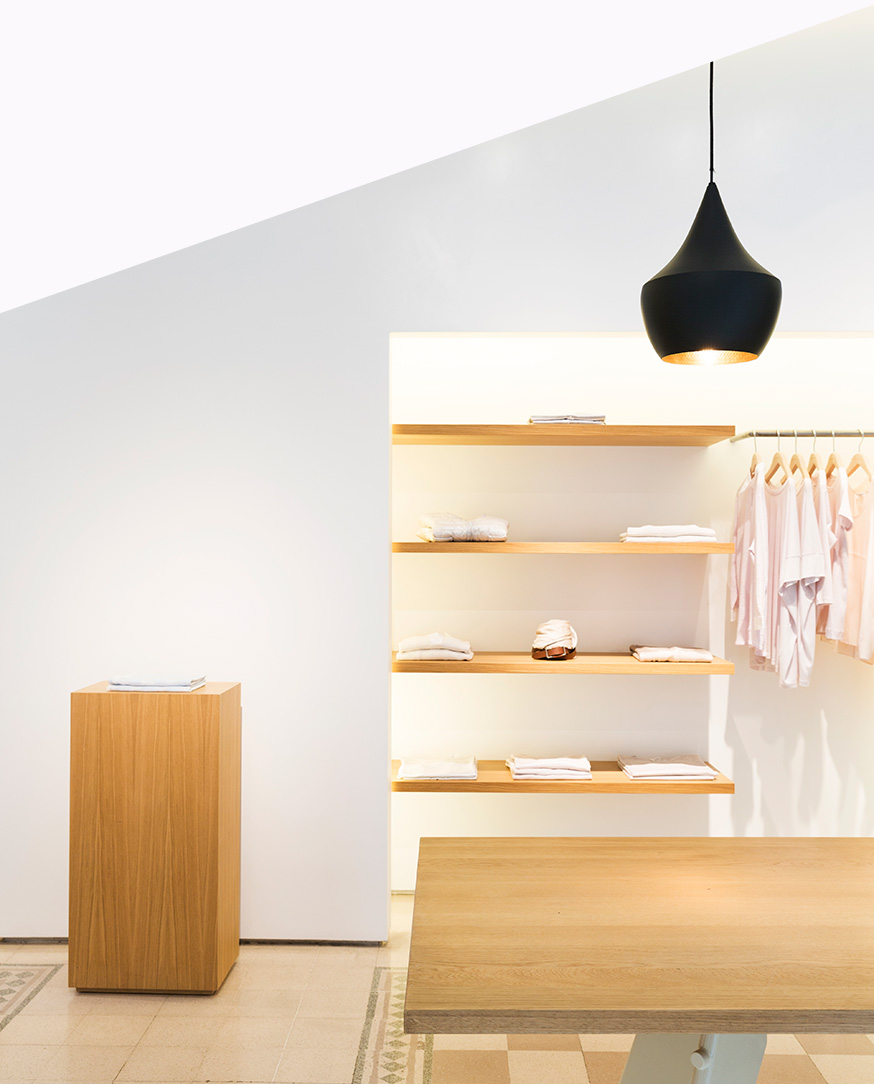 "Pure art expressed by cleanliness and simplicity."

the Amina Rubinacci Boutiques are simultaneously:
atelier, oasis of dialogue, advice and inspiration

The boutiques have a timeless design,
welcoming spaces and inviting lights.

The boutiques are extremely well looked after,
the choice of handcrafted materials and attention to detail,
they are in perfect harmony with the company philosophy.

To date the brand continues to grow, there are twenty-three,
at the moment, Amina Rubinacci's single-brand boutiques
all over the world.